Butterflies have landed!
Flutter on over to your local Scholar's Choice or order online for in-store pickup today!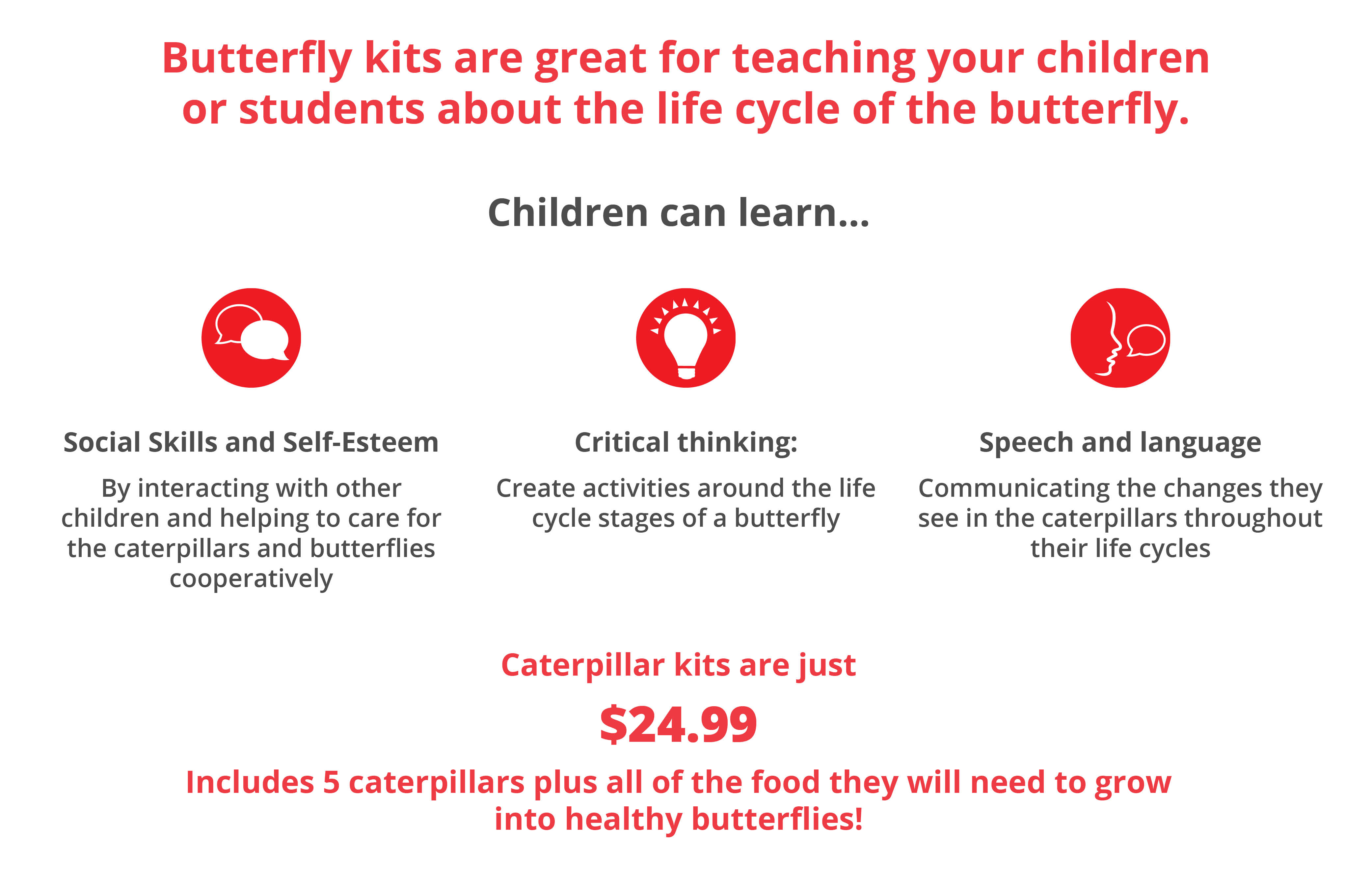 Stores are accepting pre-orders now!
Create your order below with payment. Your local store will contact you when pickup is available. Please note you must pick up your order in store as we are not able to ship live animals to your address.
Habitat required*
Store Pickup Locations
Ontario
| | |
| --- | --- |
| Kitchener | 1187 Fischer Hallman #430 |
| London East | 2323 Trafalgar St. |
| London North | 101 Fanshawe Park Road E. |
| Windsor | 4328 Walker Road |
| Toronto | 1599 Bayview Ave. |
| Ajax | 145 Kingston Road E., Unit 11 |
| Barrie | 12 Commerce Park Drive |
| Brampton | 110 Brickyard Way, Units 11-14 |
| Hamilton | 920 Upper Wentworth St., Unit 12 |
| Mississauga | 3145 Dundas St. W. Unit 2 |
| Richmond Hill | 8750 Bayview Ave |
| Ottawa Trainyards | 100 Trainyards Drive, Unit 30 |
| Ottawa Barrhaven/Nepean | 4325 Strandherd Dr. Unit 3 |
| Sudbury | 1865 Paris St. |
Manitoba
| | |
| --- | --- |
| Winnipeg | 1600 Ness Ave., Unit C |
Alberta
| | |
| --- | --- |
| Calgary North | 8060 Silver Springs Blvd. NW., Unit 178 |
| Calgary South | 9136 Macleod Trail SE |
| Edmonton | 1100 Westmount Shopping Centre NW, Unit 607 |
New Brunswick
| | |
| --- | --- |
| Moncton | 1633 Mountain Road/Unit 12 |
Nova Scotia
| | |
| --- | --- |
| Dartmouth | 202 Brownlow Ave |