With the school year just around the corner it's high time you find the decor that you will use to help define the learning environment for your students this year.
Here are the top 4 classroom decor sets for 2018!
Bring the feeling of home into the classroom. With soft pastel colours and wood themed decor, Home Sweet Classroom brings the comforts of home into your class.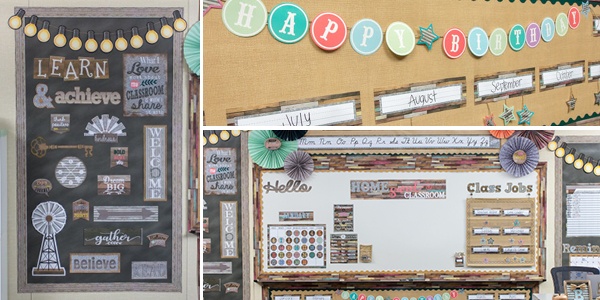 A modern fusion of reclaimed wood, natural elements, and a vintage inspired black and white collection can create a classroom environment that feels like home.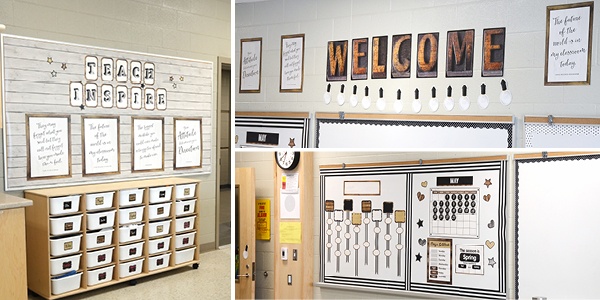 Bright exciting colours will help you make your learning environment fun and encouraging for your students!
Blue is known as calming colour which is why the Blue Harmony decorative set is perfect for your classroom. Create an a calm and inviting environment, with this still fun and visually stimulating decor.