With the new school year only weeks away, every teacher will be thinking of fun and creative ways to decorate their classrooms. To help you with ideas of how to decorate your classroom throughout the year, here are the top 5 classroom decorative brands for the 2021/22 school year as voted by teachers.
Here are the top 5 voted classroom decor brands for the 2021/2022 school year!
Modern Farmhouse - Teacher Created Resources
Modern Farmhouse collection by TCR is a teacher favourite, the sleek designs, make this décor brand a clean and smart addition to any teacher's classroom. The colour combinations of black, white, and grey shades with hints of colour may be a little different to the decor you usually get, but will definitely make your classroom stand out!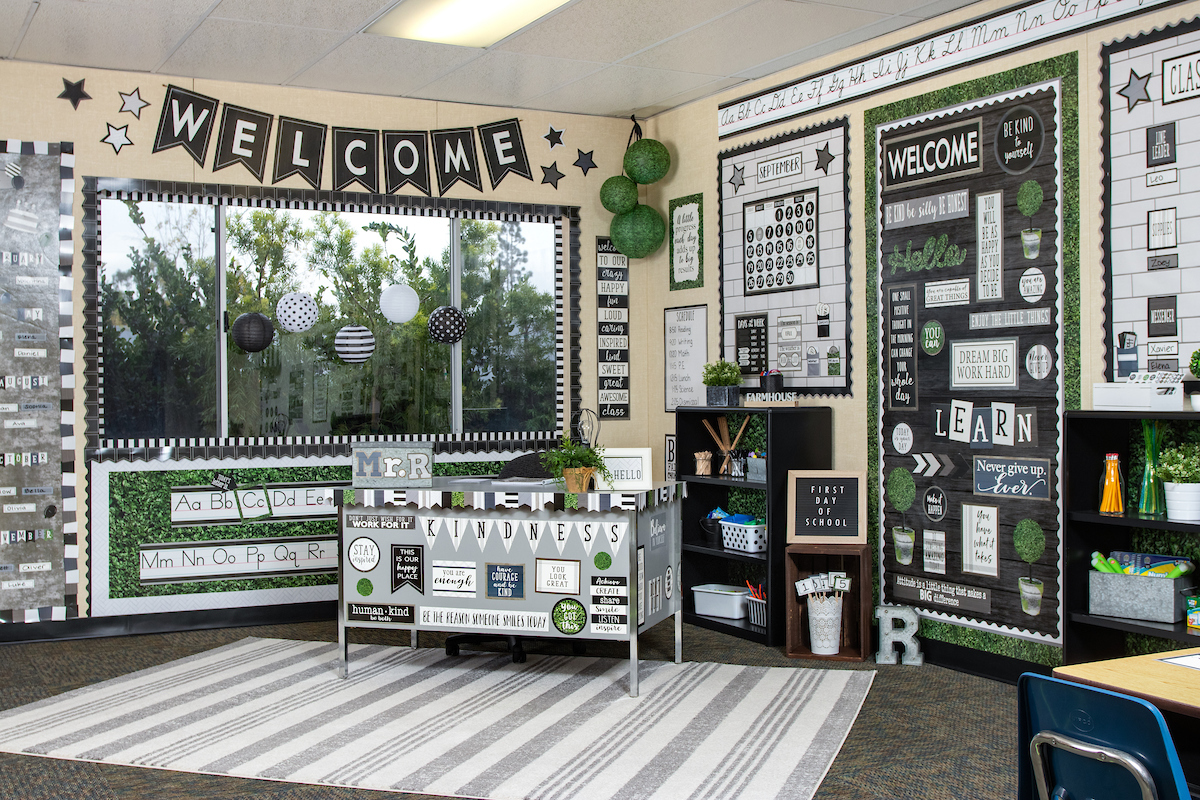 The bright and vibrant colours and designs of Trend Enterprise's decor are great for any grade in any classroom. With decor for birthdays, seasons, and lots of different subject areas, there is something for every teacher.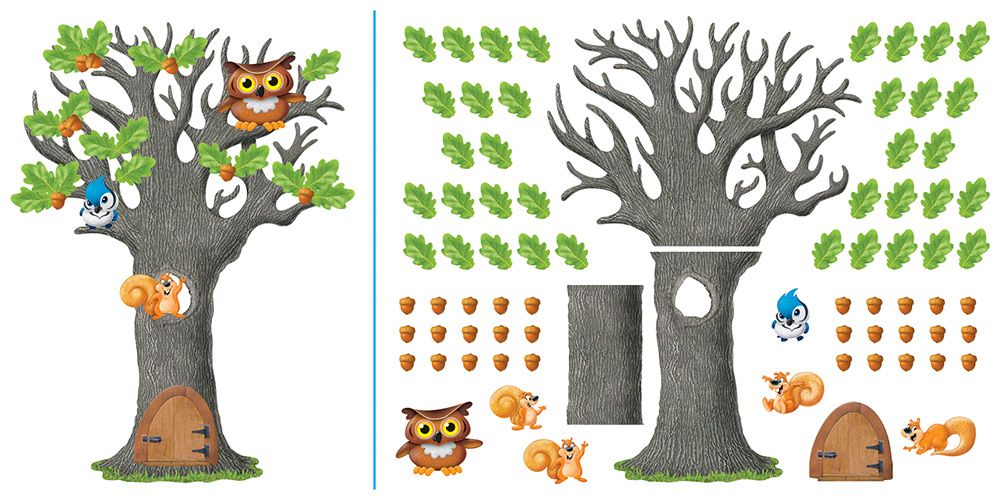 With their wide variety of bulletin board sets, borders, accents, posters, and charts, Carson Dellosa has the tools to help inspire you to design the classroom of your dreams. Mix and match from lots of different collections and styles to create a learning environment that is fun and inspiring for your students.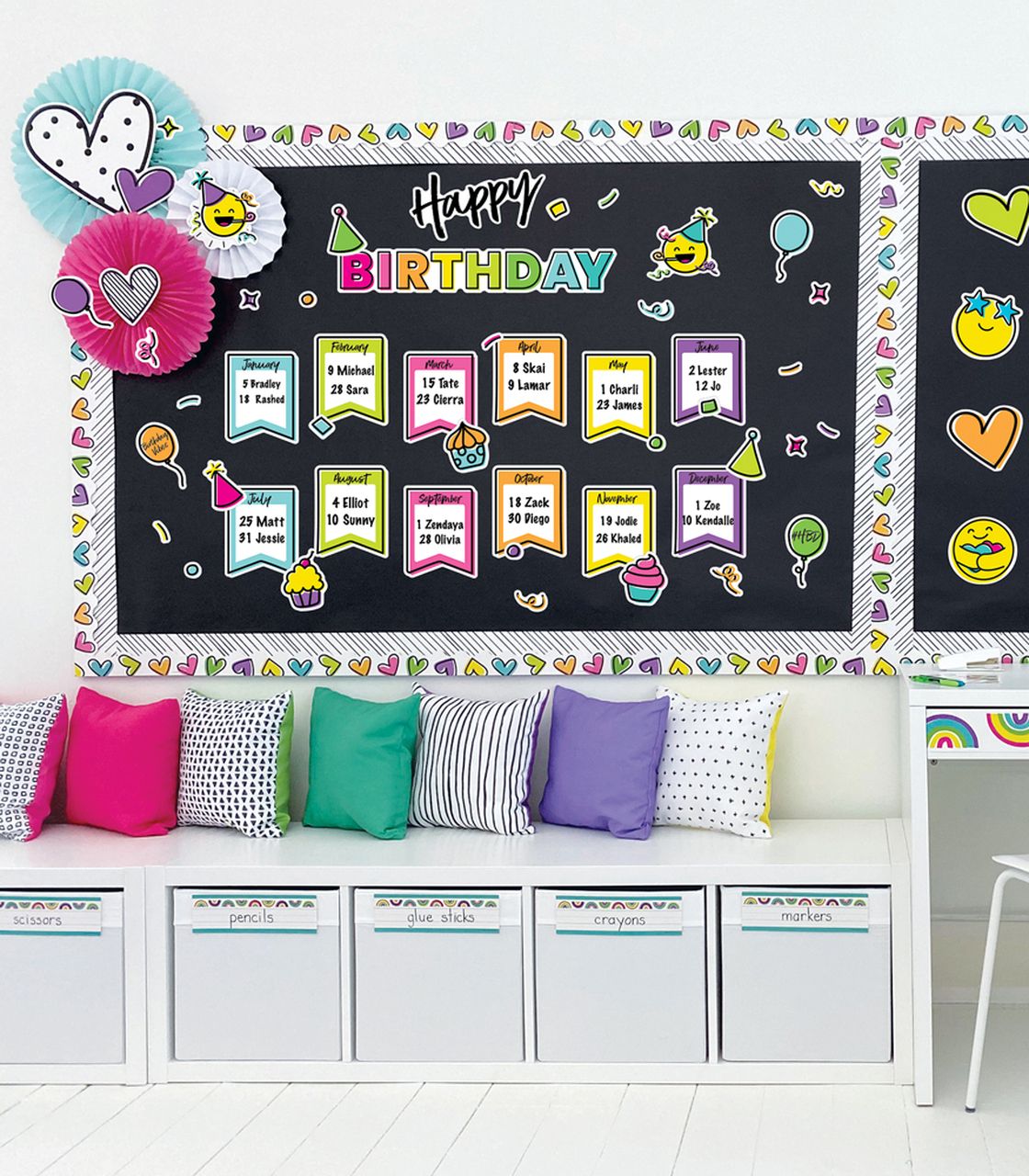 Creative Teaching Press are not only famous amongst teachers for its stunning decor but also their wide selection of Teacher tools and resources. Their decor is second to none, with their colourful and creative designs along with their clever ideas means this brand of decor is definitely one you should take a look at.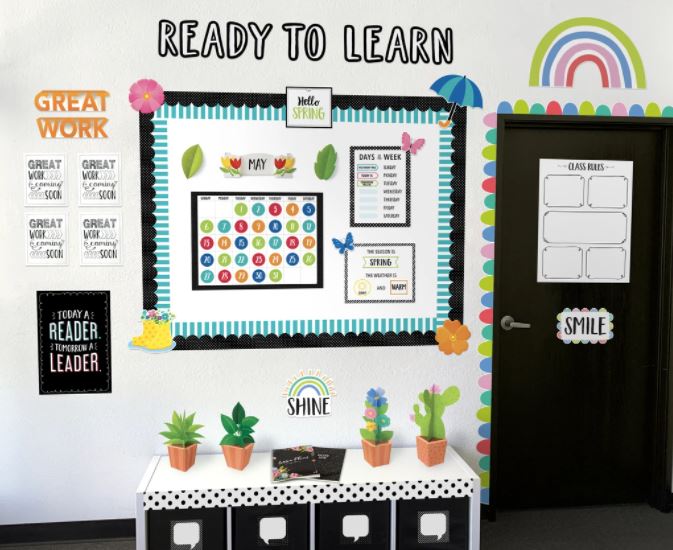 No surprise that Schoolgirl made this list. With their famous collections such as the Simply Boho Collection, the decor created by Schoolgirl Style is widely recognized as being influential for helping create some of the best looking classrooms. This fashion-forward decor has helped many a teacher change the look of their classroom to become more welcoming, educational, and all-round better looking.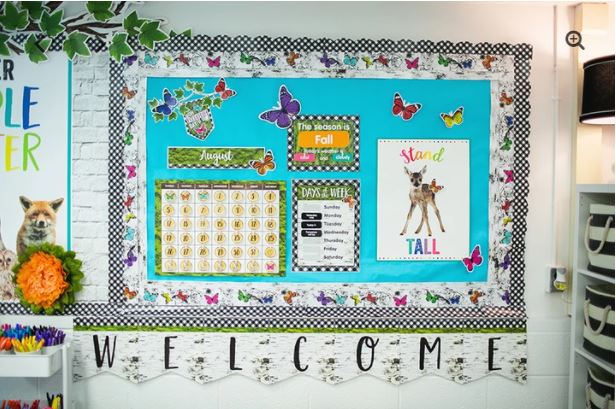 As you start to think about how you are going to decorate your classroom throughout the upcoming year, start by making a plan, note all upcoming events, seasons, and holidays and design your classroom so that it not only inspires children, and helps them learn, but design it in a way that suits you and matches your teaching style. Your classroom is an educational tool and an extension of you as a teacher. Shop all classroom decor now.