With the school year just around the corner it's that time of year again where we like to highlight some of our favourite classroom decorative sets. Here are our top picks for the decorative sets to help define the learning environment for your students this year.
Here are the top 6 classroom decor sets for 2019!
Do you have the most stylish classroom in all the galaxy? Well you could! The Galaxy Decorative set has an out of this world space theme, great for inspiring inquisitive minds in the classroom!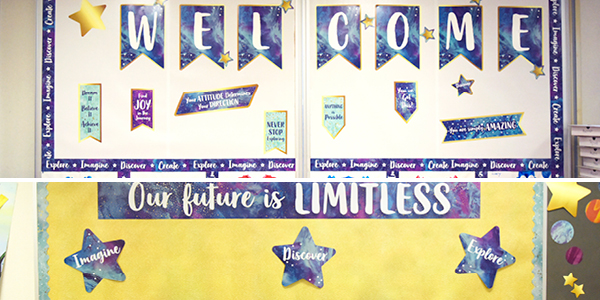 Bring the feeling of home into the classroom. With soft pastel colours and wood themed decor, Home Sweet Classroom brings the comfort of home into your class.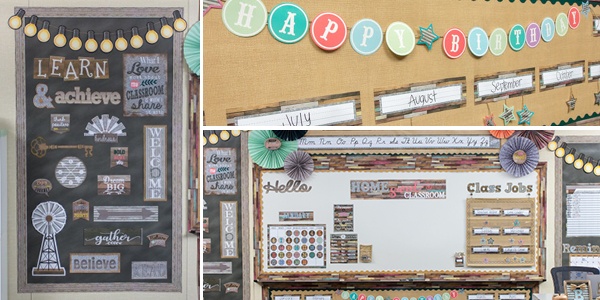 Inspire students new and old, with decorative in silver and in gold. The I ♥ Metal set brings the vibrant colours and shine of common metals to your classroom.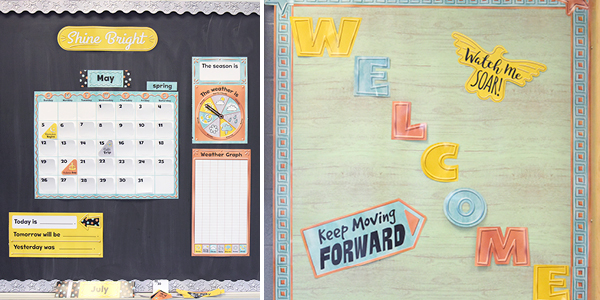 Woodland Whimsy was designed to ignite the senses and to transport our learners into a world of beauty. Created with a soft, natural background and pops of colourful flair throughout, natural elements are the focus in this space.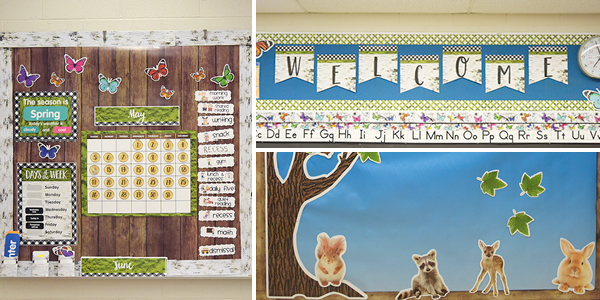 With a flair for fashion, the Simply Stylish collection pairs classic patterns with stunning embellishments to create an inspirational environment where all students can learn and grow.
Create the perfect "Happy Place" with the bright designs and brilliant colours of the Hello Sunshine collection.