Do you sometimes feel like your classroom library is organized one day, then the next it looks like a hurricane blew through your classroom? We have combed the blogosphere for some great ideas straight from other teachers
1. Hang magazines with shower hooks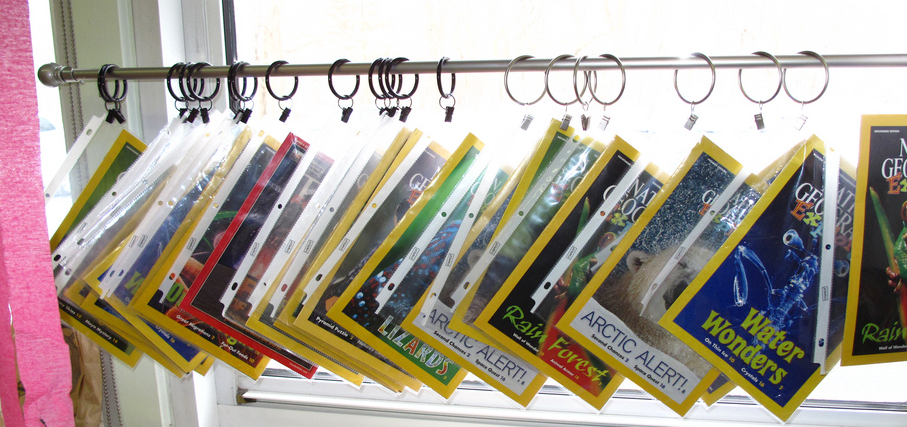 Image via flickr
2. Paint shelves different colours to correlate with reading levels, themes, or grades if you are teaching a split classroom.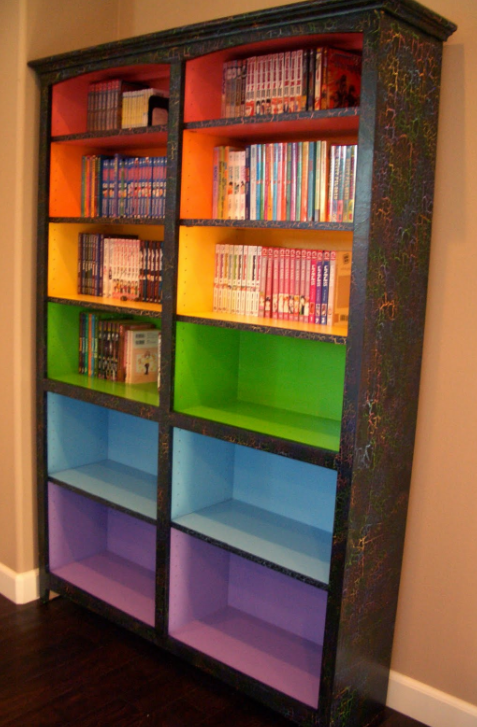 Image via Crazy Shelves
3. Use paint sticks to organize your library alphabetically.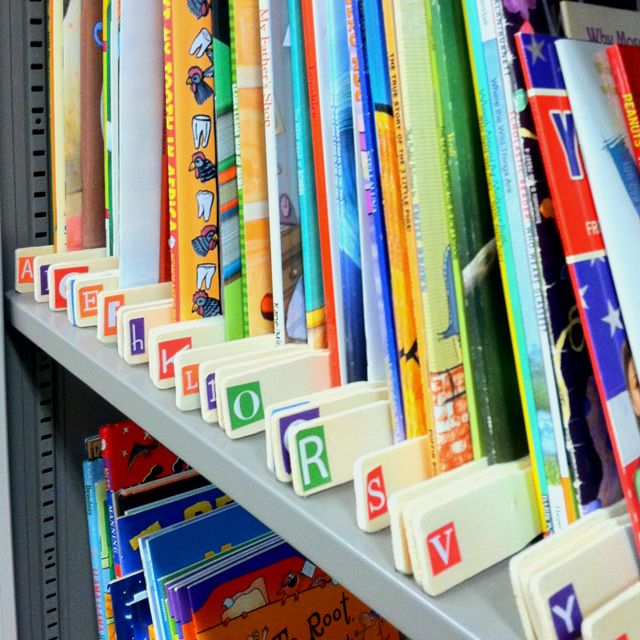 4. Dedicate a bulletin board to recommendations from the students. We love this idea!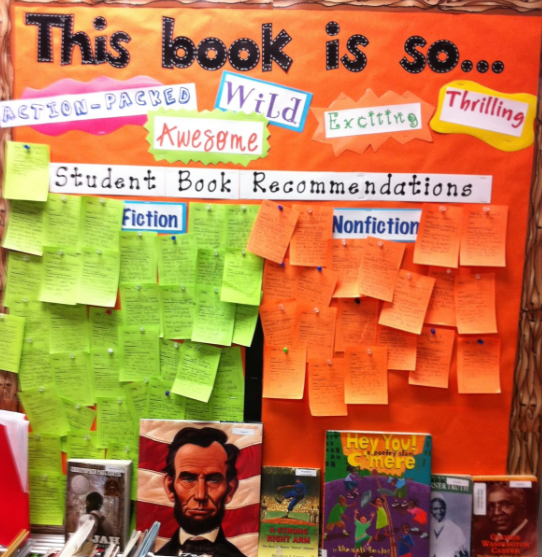 Image via Teaching with a Smile
5. Great idea for using a pocket chart and library pockets as a check out system for your classroom library!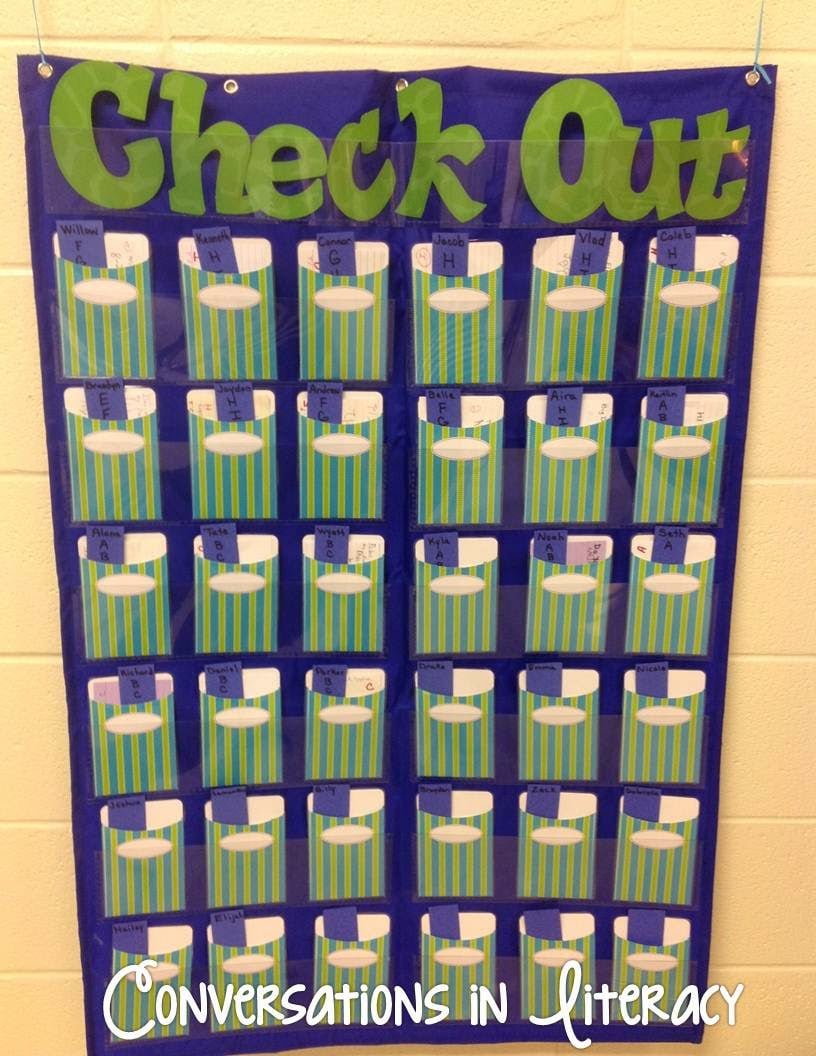 Image and idea via Conversations in Literacy
6. How great is this idea for book boats! So cozy, and a perfect way to keep wandering hands and feet all tucked away.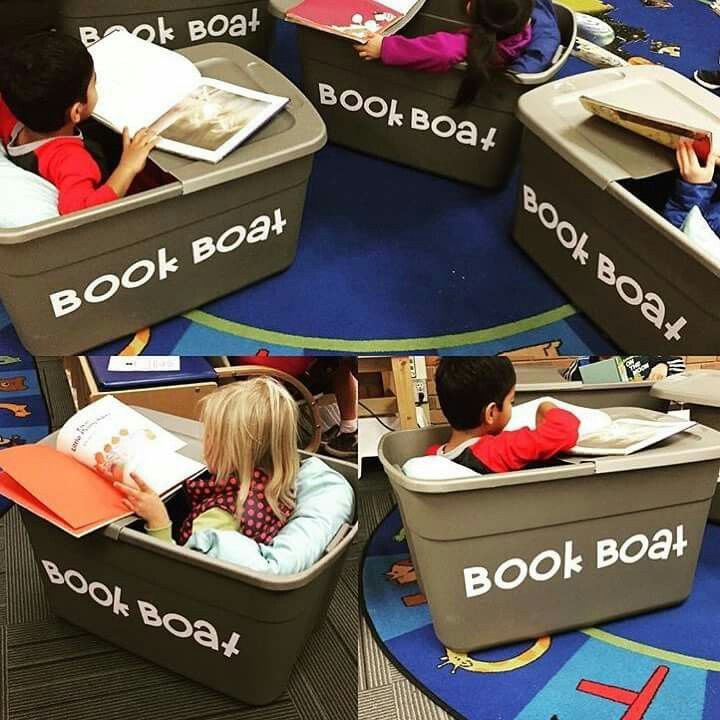 Find image and instructions here.
7. We've talked about this idea before, but here we are again because it is so great: create a book hospital! Any books that are damaged or injured get placed in the book hospital for you to tape up. Genius!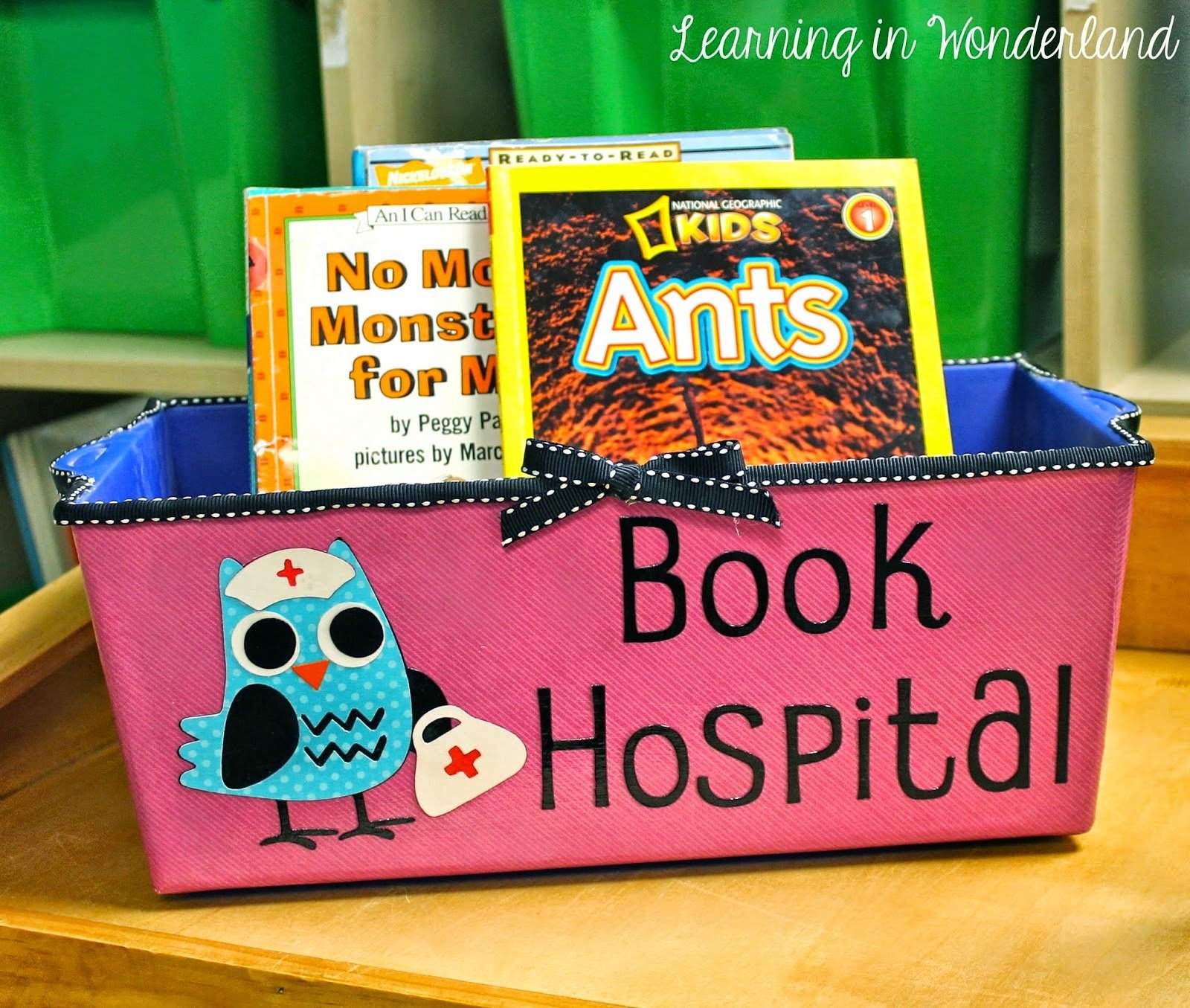 Image via Learning in Wonderland
8. Colourcode your book bins!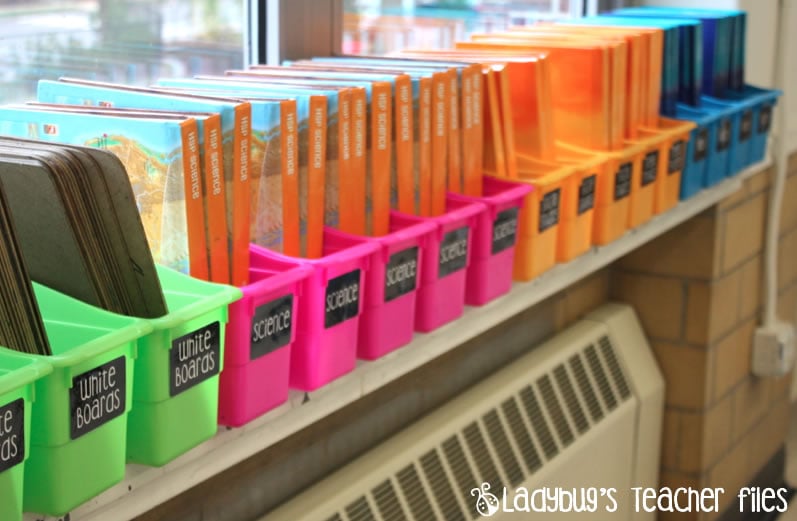 Have more great library organization ideas? Share them with us! Tag us on Instagram or Facebook!