Congratulations, you have a new little grandbaby on the way!
Soon your house will be full of love and happiness (and diapers and bottles). Have you started thinking about the kinds of things you need for the house so that the baby is entertained, clean, and well fed? Well the experts here at Scholar's Choice have you covered! This list covers some basic toys and tools to make Grandma and Grandpa's house the best.
1. Bedtime Stories
Moonlite is a cute, easy-to-use device that turns your mobile phone into a storybook projector! Within this captivating story time world, kids will get to experience classic tales like Goodnight Moon or Curious George in a whole new way, making Grandma and Grandpa's house so special.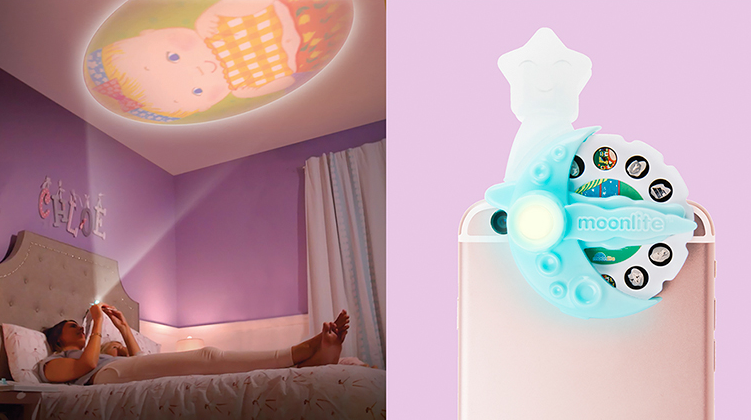 2. Toys for Playtime
Tito the Turtle Pull Along by Hape is one of the many baby toys Scholar's Choice carries that helps babies develop their gross motor skills and critical thinking skills.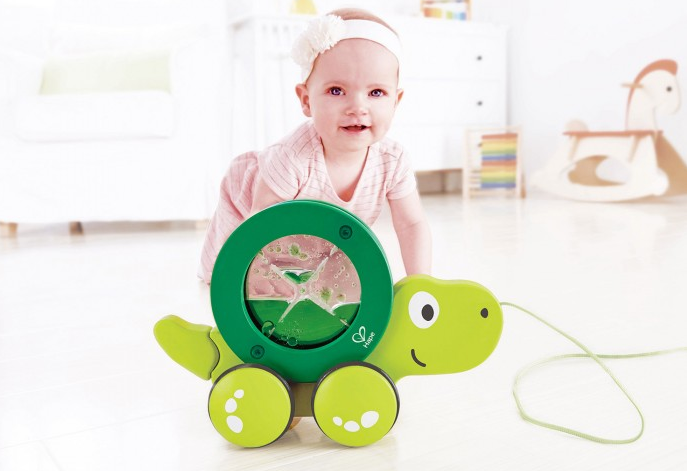 3. Softness Beside Their Cheek
Every newborn needs their own stuffy to cuddle. Ty's stuffed animals are silky soft and will definitely become a favourite.

4. Music Time
Listen to Quiet Time Raffi to get in the sleepy mood, or put on some Classic Disney for a fun sing-along.
5. Books on the Shelf
Your grandchild will delight in turning the soft, textured pages of The Itsy-Bitsy Spider book to follow an adorable little spider on its adventures up and down the water spout! Interactive details on each page let kids of all ages grasp, crinkle, stretch, and play peek-a-boo as the classic tale unfolds.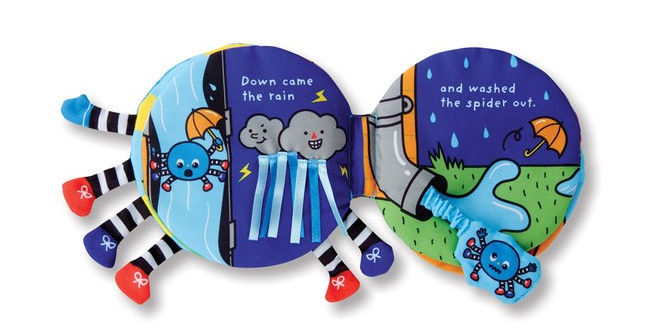 6. Staying Active
The Activity Center by Skip Hop supports the "whole body" approach to play and learning, and adapts as the baby grows. It features a 360-degree rotating seat that turns and stretches for bouncing and a unique discovery window that lets the baby see their feet while they play to learn cause and effect. As the baby grows, the activity center converts for easy cruising, then finally can become a clean, sturdy table for colouring, playing, and more.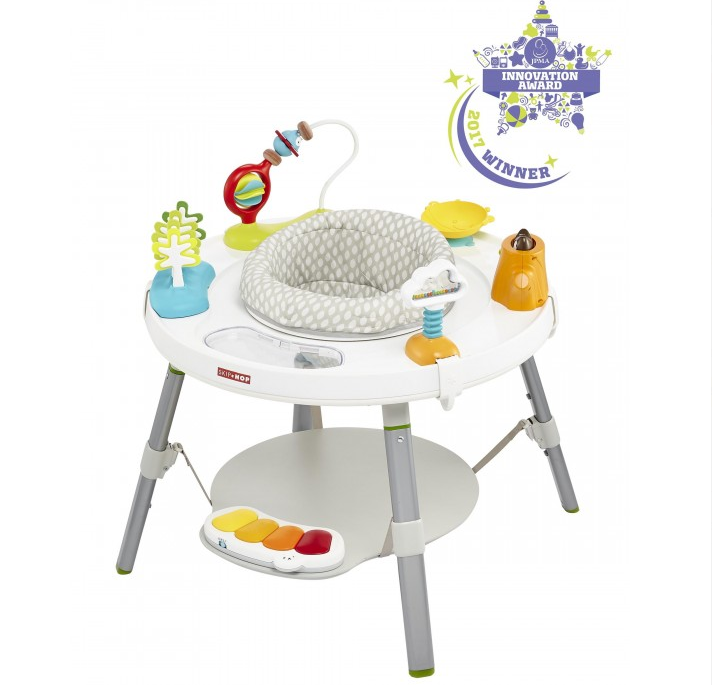 7. Bath Time Fun
The Stack and Pour Buckets by Skip Hop are perfectly sized for little hands,and will provide endless tub time play while helping to build motor skills. Kids can drain water in a variety of ways with three different sprinkle effects. When bath time is done, just stack and store!