Father's Day is fast approaching, so we want to make sure you and the kids aren't stuck giving Dad another necktie (unless that is what he wants of course). We have compiled a list of fun crafts for you and the kiddos to try out that we guarantee Pops will love.
Building Memories with Dad
This gift can be made with materials found around the home, and can be adapted to make it even more meaningful for both Dad and the kids.
Make a list of all of your children's favourite activities to do with their Dad, then write those activities on a few pieces of LEGO, Tip Tower blocks, Duplo bricks, or anything else that your children like to play with Dad.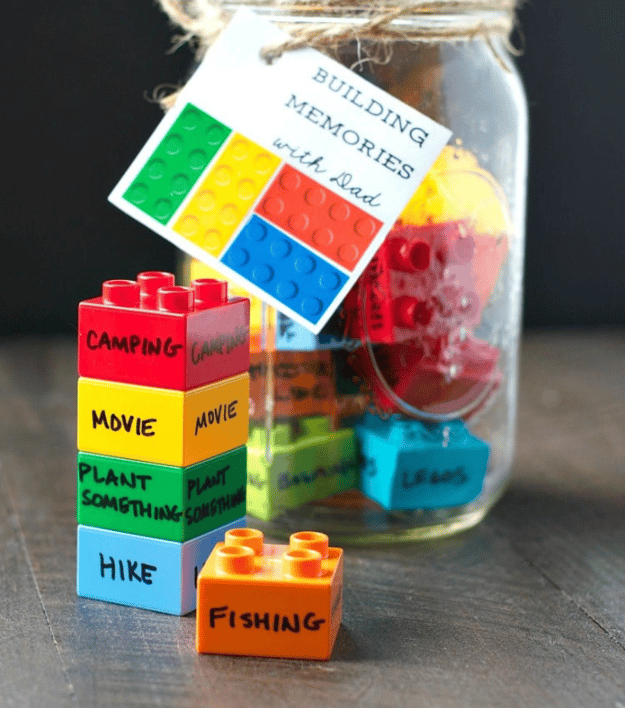 For more directions click here.
"We're Nuts about You" Photo Frame
This craft is great because you can reuse an old frame from around the house, and customize it to make it new again. Alphabet stickers work great for applying letters that are neat and tidy. Glue a mixture of nuts from the tool box onto the frame and you are finished!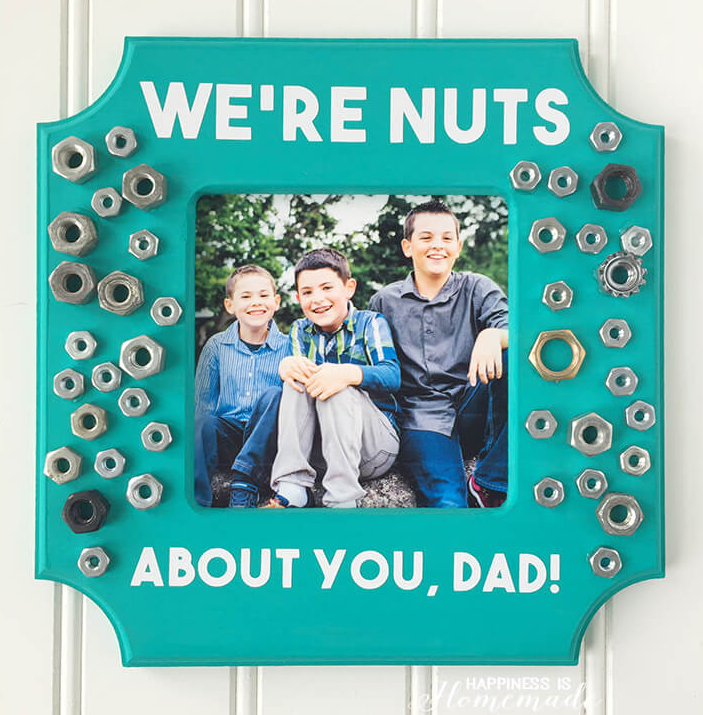 For more directions click here.
Hand-print Work Gloves
These gloves will be so cute Dad won't want to use them! Use a foam roller or paintbrush to paint acrylic paint your child's hand, then print it onto the glove by carefully pressing the hand down, ensuring each finger is pressed down. Let each hand-print dry before printing the next one (or use one hand-print for each glove if you like). Label with a Sharpie and you are finished!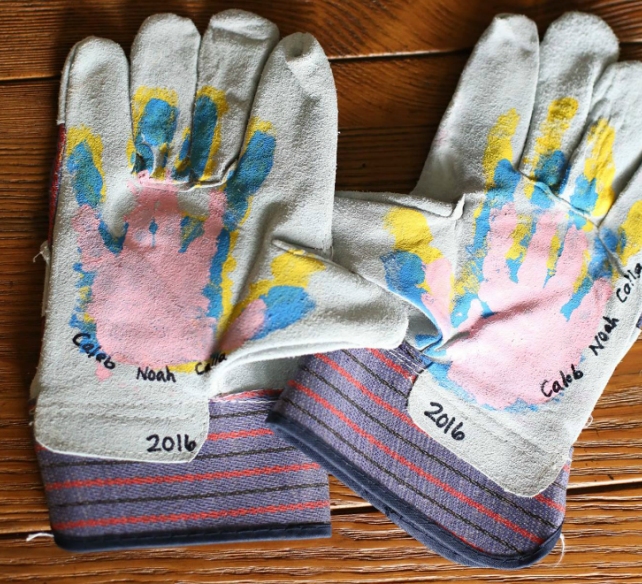 For more directions click here.
"10 Things I Love About Dad" Wall Hanging
Paint ten craft sticks in any colours you like. While they dry, encourage your child to come up with ten reasons why they love their Dad. They can be silly, serious, or speak to specific memories. Be creative! Write the ten reasons on the craft sticks with Sharpie. Flip the sticks over, and hot glue a string across the back of all of the sticks to keep them together.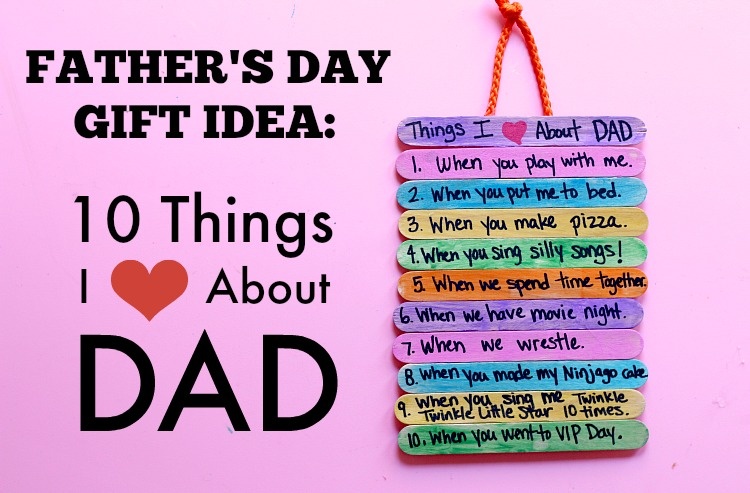 For more directions click here.