While we often think about handmade and personalized crafts for Mother's Day, don't forget that Dad will treasure a sweet gift from their kids as well. With Father's Day around the corner, here are 4 of our favourite handmade and personalized crafts for you to do with the children in your program.
Infant Program
This craft doubles as a sensory activity for your infants. Follow the simple steps to make the dough ahead of time, get the thumbprint, and then bake and you're done! This would make an adorable key chain.
Learn how to make these special fingerprint charms here.
Toddler Program
Love this card! How simple, but how cute. Perfect for a busy toddler room to do!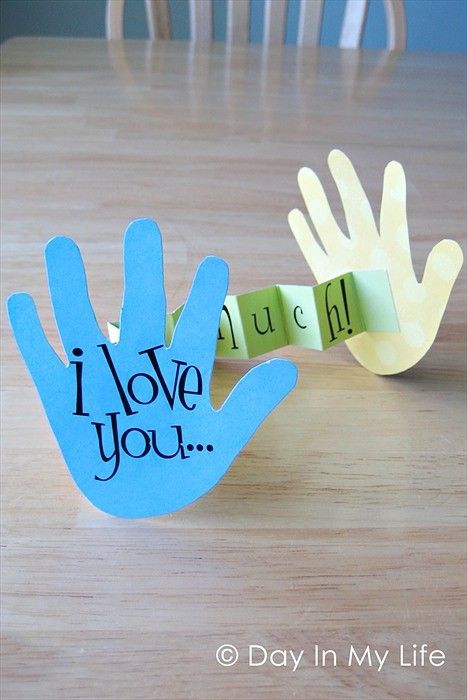 Learn how to make this fun card here.
Preschool Program
These monster handprint cards are perfect to make for Father's Day and your preschoolers will LOVE adding the fun googly eyes! Have them cut out their handprints for some cutting practice.
Learn how to make these adorable monster cards here.
Before/After School Program
It is so fun to see how a child fills it out this page! It will make the best Father's Day card!

Download this free colouring page here.