New Year's Eve is often seen as a holiday for adults, but what if you want to ring in the new year with your kids? We have compiled a list of fun activities that will make the whole family look forward to NYE every year.
1. Create a New Year's Eve family time capsule
What was your favorite thing you did this year? What do you want to be when you grow up? Who is your best friend? Remember all your family's favorite things from the year before with a homemade time capsule the whole family can make together. Create a questionnaire yourself, or print this one out to fill in with the family. Pop it in the Christmas decoration box each year, place under the tree, and open on New Year's Eve!
2. Create some fun mocktails
Let the kids use the fancy glassware for the night and create some kid-friendly drinks to sip on while the adults have their champagne. Find recipes here and here.
3. Play your favorite board games of 2017
Every member of the family can pick their favorite game from the year to play on New Year's Eve. Make a day (or night) out of playing every one of them. Maybe even include the list of your yearly favorites on your time capsule questionnaires!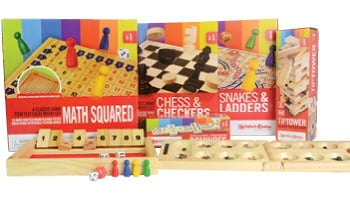 4. Make your own DIY balloon drop
How fun is this!? Check out this blog post on how to create your very own living room balloon bash.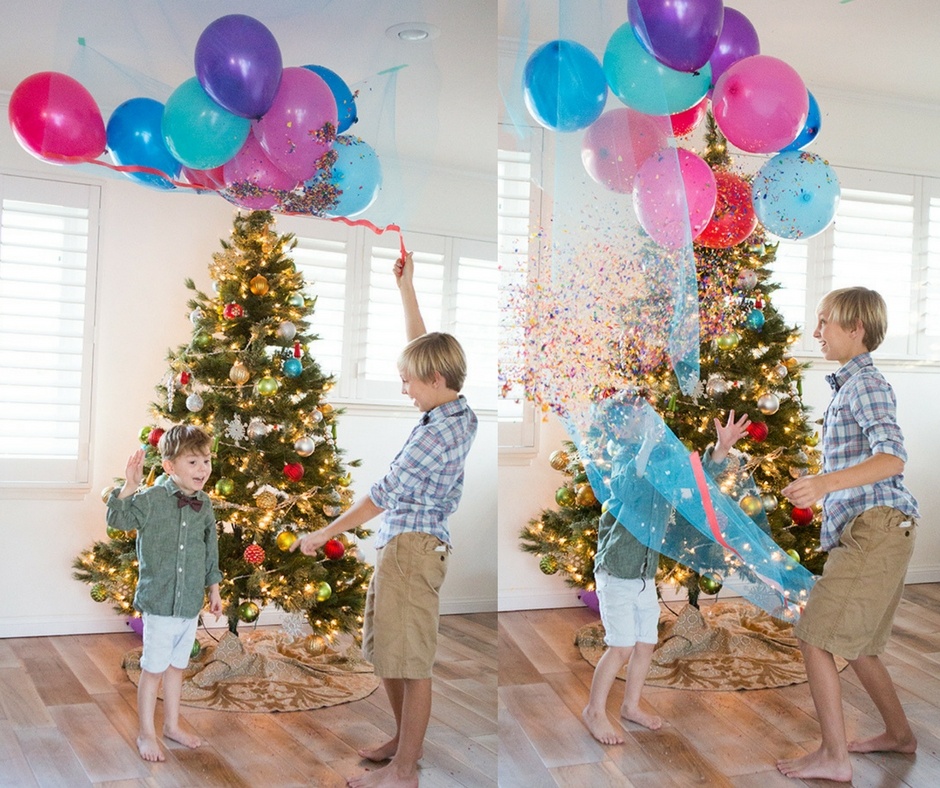 5. Make timed surprise bags
Plan out activities for the kids to do using paper bags with specific times printed on them. Fill bags with coloring sheets, noise makers, scavenger hunt items, and anything else you can think of that your kids will enjoy. This activity keeps kids entertained all night, and also helps them practice their clock reading skills. Instructions here.
6. Play dress up
Everyone can get all fancied up for the big night, even if you're staying inside. Mom can wear a tiara, Dad a tophat, and the kids can be fairy-superhero-princess-monsters. Who knows how the costume box will inspire you!
Have your own New Year's activities your family likes to do on the big day? Let us know in the comments!
h/t These great parenting blogs for the fab NYE ideas: Pretty Providence, Today's Parent, Modern Parents Messy Kids, Brassy Apple