Watching the life cycle of caterpillars and butterflies is always amazing, especially for children! Use a caterpillar and butterfly theme in your childcare to teach multiple concepts throughout your curriculum. This theme is endless in the possible activities and adventures your preschoolers can participate in!
Science
Growing Caterpillars is an amazing way to learn the life cycle of a butterfly! Be sure to talk about each stage of the life cycle. Consider getting some hands-on figurines to help your class better understand the stages that they will see, as the real caterpillars will take some time to undergo their metamorphosis.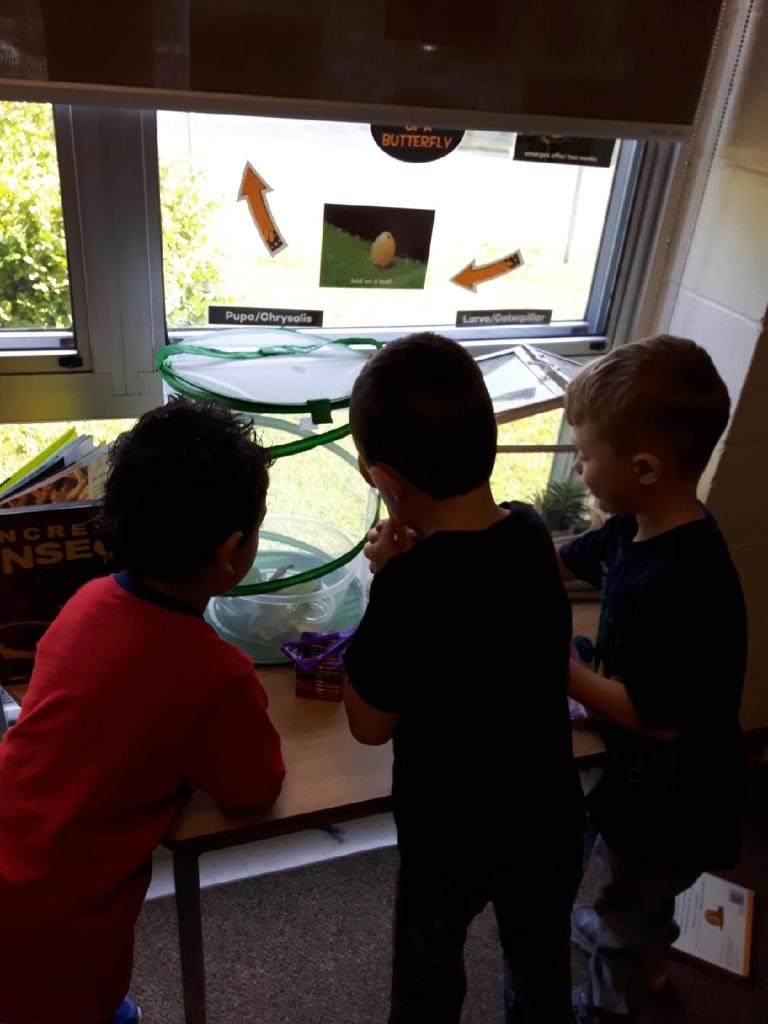 You can purchase caterpillars and habitats at your local Scholar's Choice. For more information, click here.
Art
Paper Plate Butterflies
We love simple crafts that can be set up and made using only a few materials. Allow children to explore their creativity and imagination with this 3 step craft. Cut two triangles out of the plate on opposite sides, decorate the wings, and add a pipe cleaner to finish it off.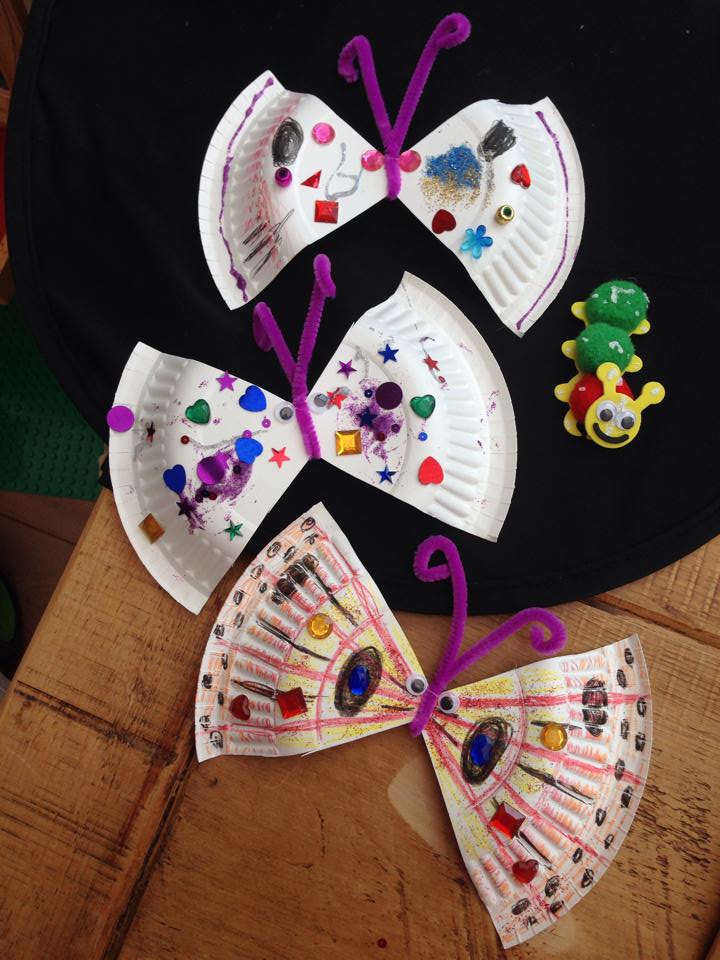 Butterfly Habitat
If you decide to get some figurines for your class, have the children decorate their own habitat scene. They can use grass and flowers, pebbles, blue paper and water beads (great for sensory play) for water, then add the figurines into the scene.
Sensory
Create your own butterfly-themed sensory bin! There are lots of great ideas on Pinterest on what to add including bug jars, life cycle figurines, green coloured rice or paper, flowers, and bug nets. If you are reading the Very Hungry Caterpillar story to your class, consider matching the sensory bin to this theme.
Language
The Very Hungry Caterpillar
The classic book follows a ravenous caterpillar's path as he eats his way through one apple (and the pages of the book itself) on Monday, two pears on Tuesday, three plums on Wednesday, and so on. The children will love this butterfly metamorphosis story! It will help lead the health and nutrition discussion and as a bonus, teaches both counting and the days of the week. To make the story even more interesting, you can use a flannel set. These can also be added to the sensory bin for children to explore.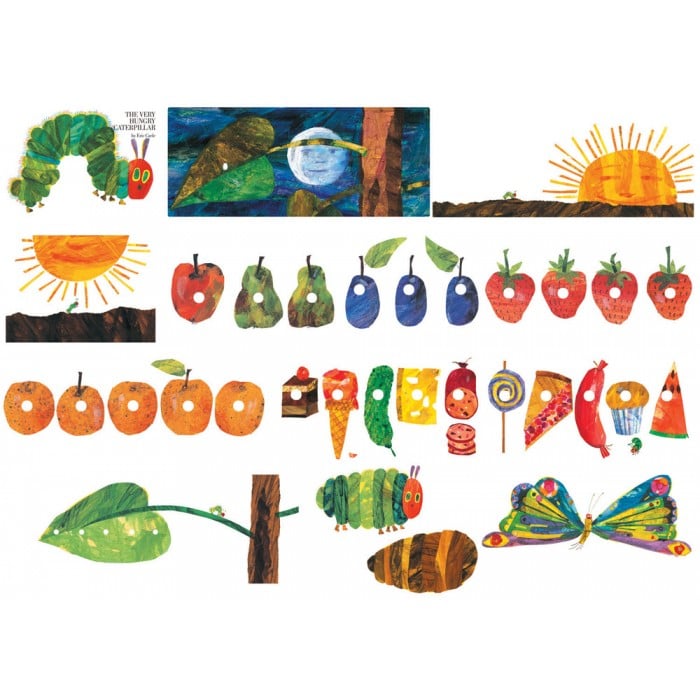 Health and Nutrition
After reading The Very Hungry Caterpillar, have a discussion about what foods a butterfly eats and/or should eat. In the book, the caterpillar eats his way through cherry pie and sausage until he is large and has an upset stomach. Are those sorts of things healthy for a butterfly? Are they healthy for us to eat? Do we like the same sorts of foods that butterflies eat (ex. fruits)?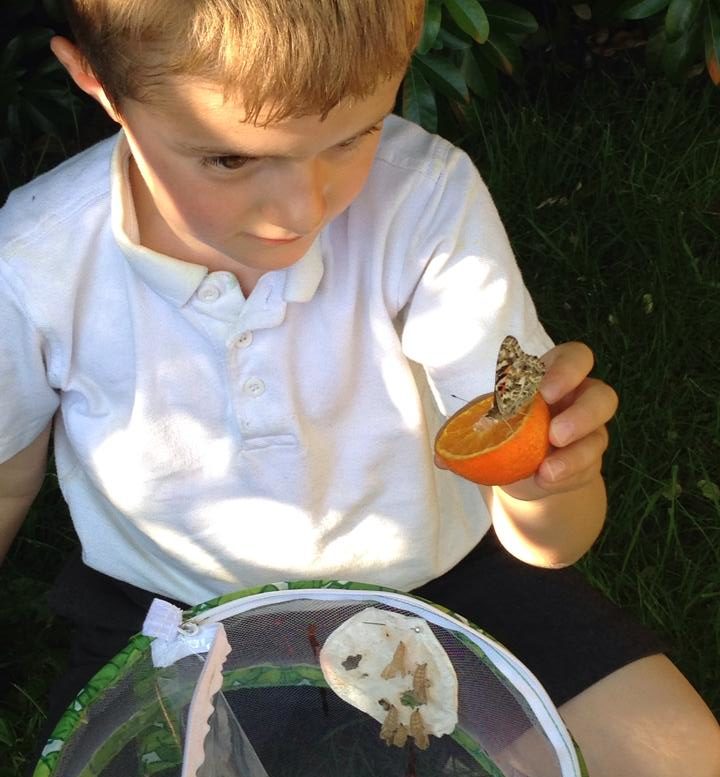 Dramatic Play
Dress Up/Imaginative Play
Have the children act out the life cycle of the butterfly or The Very Hungry Caterpillar story. They will have a blast moving about while acting out the stages!
Outdoor
Caterpillar, Caterpillar, Butterfly
During outdoor time, try out this spin on Duck, Duck Goose.
Butterfly Weaving
Inspire creativity in the outdoor classroom using our exclusive Wonderful Weaving Butterfly Frame. Without realizing it children will be developing dexterity and manipulative skills weaving colourful ribbons, glittering materials, threads, and beads into these beautiful giant weaving frames. Produce shimmering, tactile works of art to transform any plain playground walls into inspiring, creative activity areas.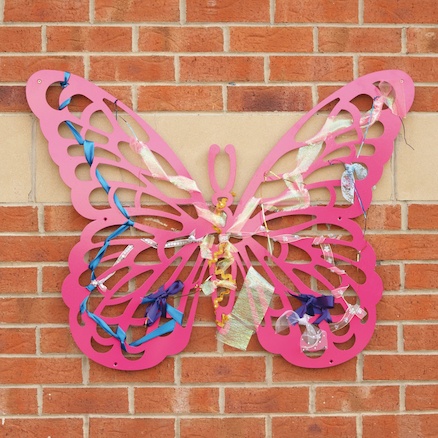 If you use any of these ideas in your Centre, purchase a Painted Lady Butterfly kit from your local Scholar's Choice, or if you have any other ideas for this theme, be sure to share with us! Use #scbutterflies on social and tag us so we can see!