Part of the biggest task for the end of the year classroom cleanup is finding a place for all of the piles of stuff you have accumulated over the last ten months. Why not make your life easier next year by organizing those piles!? We have found some of the best tips and tricks recommended by teachers like you to organize your classroom and pack it up for next September.
1. Sort your construction paper using a filing box
This filling system is a great way to ensure paper doesn't get wrinkled, and it also makes moving between classrooms easy and pain free.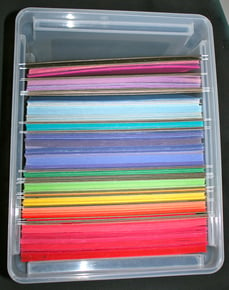 H/T Teach with Me
2. Organize your filing
Hanging file storage is a great way to keep both student work and teacher or substitute teacher resources handy. Hang them on the wall, on the back of a door, or down the side of your file cabinet so the right papers are always handy!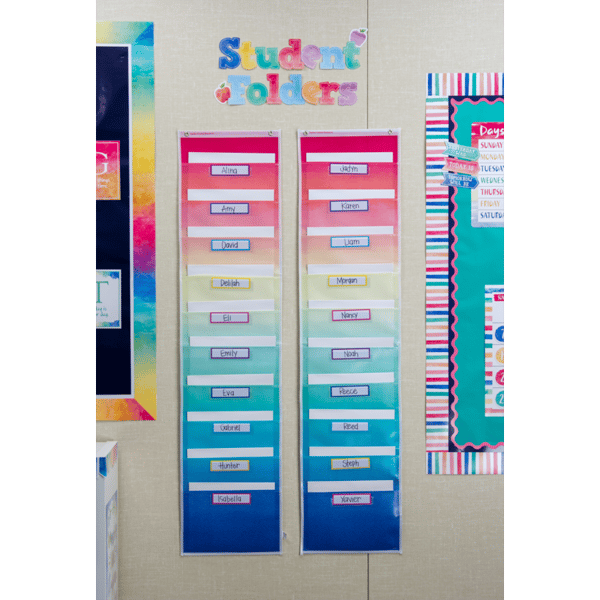 Buy these 10 Pocket File Storage Pocket Charts here.
3. Set up a book and toy hospital box
This idea not only teaches students to be aware of how they treat their surroundings, but it will also help you know when your resources need a little TLC.
4. Organize your classroom library
It is often overwhelming for a student to look at a big wall of books on a bookshelf in front of them. Help your young readers out by organizing books based on series or topic. Have some hockey fans in your class this year? Create a hockey-themed bin for them. Is the class really into Captain Underpants (who isn't)? Create a bin so they can find their favorites right away.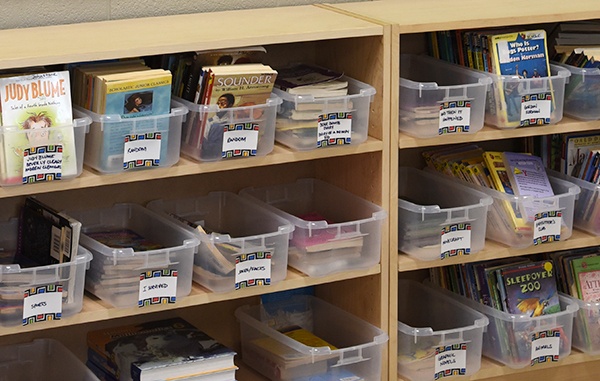 5. Make sure everything has a place
Students will be much more likely to put things back when they know exactly where it goes, so that means LABEL EVERYTHING. There is no such thing as too many labels.
6. Are earbuds on your classroom supplies list now?
Many teachers now require students to bring their own set of earbuds to class each day, but it can be a challenge ensuring students don't lose them and bring them to class when they are needed. Store earbuds in the same place every week, and you will never have this problem again!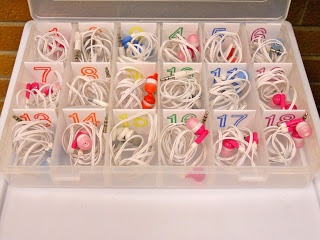 H/T Inspire Love Learn
7. Organize your board games (and decorate at the same time!)
We LOVE this idea. Frame your game boards and hang them on the wall, attaching the pieces in a bag on the back. Genius!
Do you think any of these tricks will help you in packing up your classroom this year (and hopefully keeping it tidy next year too)? tell us some of your own classroom hacks in the comments!