Valentines Day is approaching, so get out the red and pink construction paper, because this is the craftiest time of year!
We made three heart-themed crafts especially for you to share with the little ones in your life, each focusing on a different craft material and key learning skill so that kids stay engaged.
1. Fingerprint Hearts Valentine Tree
Parent's love receiving gifts made from their kids, and love them even more when the gift is a hand-print keepsake! Put those little fingers to work creating adorable heart fingerprints on a tall arm and hand tree trunk.
Step 1: Trace forearm and hand on white piece of paper and paint it brown like a tree trunk
Step 2: Paint the tip of a finger with your desired heart color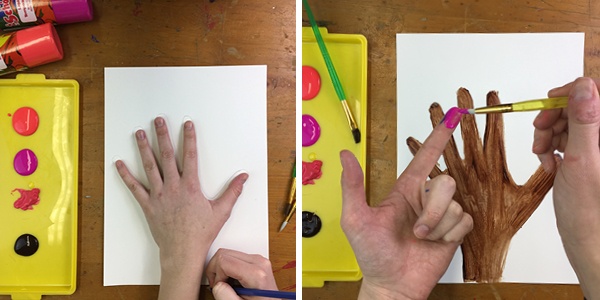 Step 3: Press finger down at a slight angle for one side of the heart, then press again for the other side. Experiment with mixing paint colors, finger pressure, paint amount, and overlapping.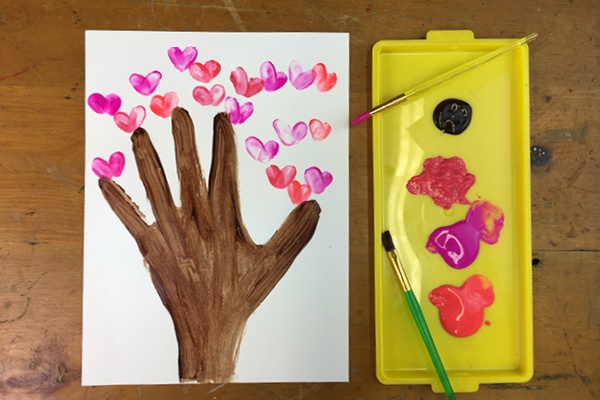 This craft can be adapted to suit nearly any age of child based on how much help you give them. Toddlers can work on their fine motor skills as they stamp their fingers and preschoolers can practice tracing and coloring in the lines.
2. Valentine's Tealight Holder
Someone will love receiving this cute candle holder on Valentine's day, and using it all year round.
Step 1: Rip up white tissue paper in small chunks (approximately 2 inches square). Cut out different sized hearts from tissue paper (we used pink, red, and purple).
Step 2: Cover an old jar in white glue using a paintbrush. Cover glued parts with white tissue pieces and smooth down with paintbrush (and more glue if needed).
Step 3: Place tissue hearts on top of gluey white tissue. Mix colors, overlap, and get creative with your heart placement!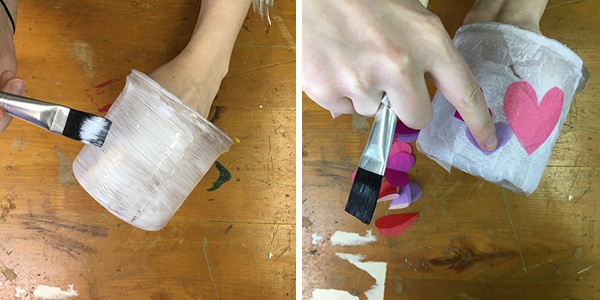 This craft is great because it is very forgiving for young or unsure hands. The tissue paper will crinkle and rip, but it will still look beautiful.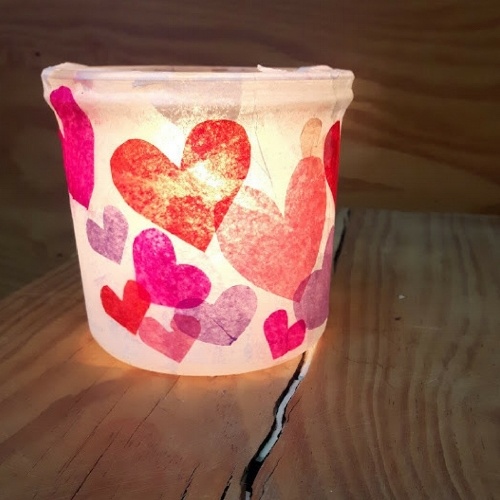 3. Flowering Tree of Hearts
Barely any supplies are needed for this fun craft, just some construction paper, a glue stick, and some scissors!
Step 1: Trace and cut out a hand and wrist, leaving the bottom 2 inches of construction paper attached (see below). Cut small slits at the top of one side and the bottom of the other side so that the two ends can fit together and make a stand.
Step 2: Fold strips of paper in half, then cut out hearts and leaves, leaving the crease down the middle intact.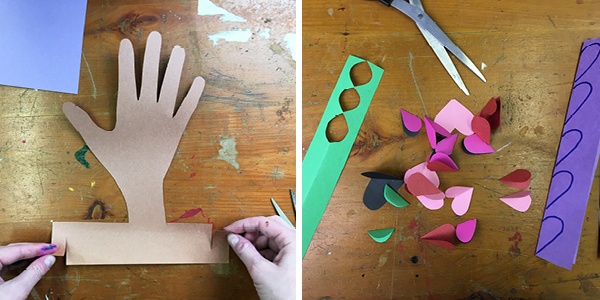 Step 3: Glue hearts and leaves to the finger "branches", loop the base ends around and connect!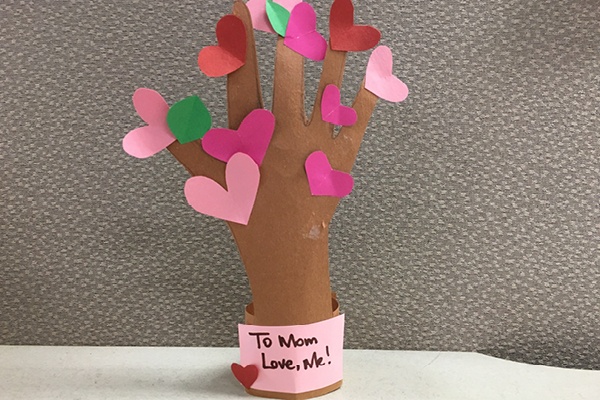 Kids will practice tracing, folding, and cutting with this colorful craft, and it's unique design will be sure to please any recipient!
What kinds of crafts do you like doing with the kids for Valentines day? Let us know in the comments!