With only days before the upcoming holiday breaks, your students are bound to start getting distracted. If you are looking for fun and engaging ways for your kids to continue to learn, look no further! We have collected up some awesome ideas from a few of our favourite teacher brands to share with you!
Click on the credit link on any of these activities to learn more or download the activity pages!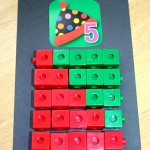 Winter Math Mats
Use December calendar days to make winter themed math mats. Students can use a variety of mathematical models to create the given number. This gives them hands-on practice with number composition and decomposition, as they begin to form basic addition and subtraction fact families. In this case, students are asked to show ways to make 5. Using Snap Cubes, the students can use two different coloured counters to show their work.
Credit: Inspired In Style, by Creative Teaching Press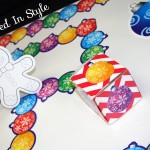 Ornament Winter Board Game
Make a colourful holiday board game! Use some holiday border for the board, make your own dice, and even personalize your game pieces with Colour-Me cutouts. How to Play: Students will roll the dice, and move their game piece to the next matching colour ornament on the board. Similar to how you play Candy Land. The first to the end of the board wins! This is a great game to reinforce colours and counting.
Credit: Inspired In Style, by Creative Teaching Press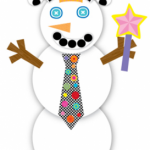 Snowman Dress-Up
This is not your ordinary snowman! This snowman might have button eyes and a carrot nose, but it also likes to dress up as a puppy, a scuba diver and sometimes it even likes to grow a beard! This is the perfect craft activity for kids to use their imaginations, and strengthen fine motors skills as they cut and paste with this adorable dress-up snowman!
Credit: Alex Toys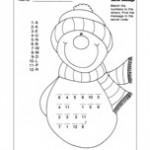 Snowman Secret Message
Another not-so-average snowman! This particular snowman has a secret! Match the numbers with the letters and find the message in the secret code! This activity is great for practising number and letter recognition.
Credit: Carson-Dellosa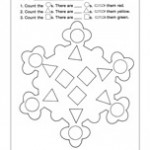 Snowflake Count the Shapes
Grab your red, yellow and green crayons and use this activity to make a beautiful snowflake! This activity is great for practising shape recognition, following direction and fine motor skills!
Credit: Carson-Dellosa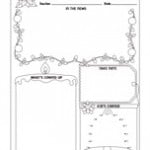 December Gazette
Extra, Extra! Read all about it! This writing activity is great for students to practice printing skills, writing sentences or paragraphs, and summarizing! Have students write about their favourite December class activity or about their favourite holiday traditions.
Credit: Carson-Dellosa
Teachers, Parents, and Grandparents- we would love to see these activities in play! Feel free to share finished creations on our Facebook Page!