Scholar's Choice works hard to choose toys and resources that will help your grandbaby develop and learn as they grow in their first year. It can be overwhelming walking into a baby store knowing that you need items to make your house fun for a baby, so we are here to help!
The following chart shows the typical milestones for your new grandchild, but do not worry if they do not fit neatly into these boxes, all children grow at a different rate.

Our toy buyers have come up with these toy recommendations so that you can help promote your grandchild's healthy growth:
Games that promote cognitive development: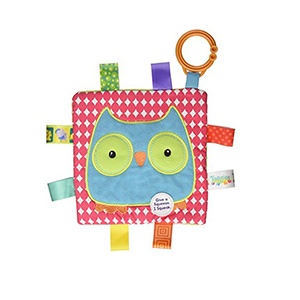 Taggies Crinkle Me Owl is part soother, and part activity toy. The fabric crinkles, and there is also a squeaker inside for babies to squeeze.
Games that promote emotional and social development: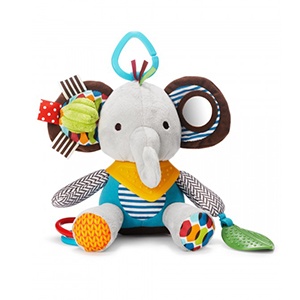 Skip Hop On the Go Bandana Buddies are wonderful stuffed friends that can go everywhere with you. They are a toy and a teether, and are chock full of textures, sounds, and patterns for babies to interact with.
Games that promote physical, sensory, and motor development: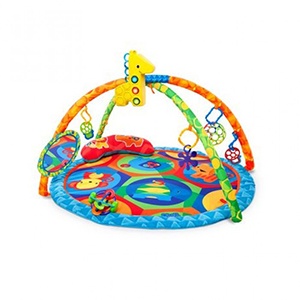 The Oball Play-O-Lot Activity Gym is full of engaging shapes, dynamic colours, and tactile activities that will keep your grandbaby happy and engrossed for hours!