Loot bags have become a big staple for any party or event. They are a nice take home to remind guests of the fun they had, and keeps the party going for days after it's over.
A great loot bag is fun, creative, and can be just as much part of the party as the main event itself. Here are some great tips for jaw dropping loot bags that won't break the bank!
Mini Toys, Major Fun
Mini toys and figures are a staple for a great loot bag. By including some fun mini toys you create a gift for the guest that will help the memories of your party last. Mini toys can be soft and fun like Squishimals Pets (left) or can be rugged and built for play like the Flippy Roadster (right)!

Discover Science
Kids love science. Its colourful, creative, and often a little messy! By adding some easy and fun science toys or crafts you encourage both learning and fun. Magnifiers like the Jumbo Magnifier (left) or Smart Phone Microscope (right) can help kids get a closer look at the world around them.

Inspire your party animals to discover even more with fun science kits like the bath bombs (left), baking soda powered submarines, or crazy colour mixing glass (right)!

Slime Time
Discovering science through experiments isn't the only cool way to get your hands dirty with learning fun! Kids have always loved sinking their hands into something squishy and kind of gross. Enter... SLIME! Slime is a great craft and activity that helps kids learn about how materials can react when combined. Once it's made, kids have a cool new toy that can be used as a great sensory device. Slime comes in different styles, and stages of creation. Whether your looking for pre-made slime in cool beaker shaped containers, or slime that comes with some assembly required, we have the slime to meet your loot bag needs!

Metallic Slime in Laboratory Flasks (left) and Slime Shaker Blind Pack (right)
Sweet Treats
What's a birthday loot bag without candy? Nowhere near as sweet, we can promise you that! Candy and other treats are a great way to make your loot bags burst with fun and flavor! Some of our favourites are colourful gummy Candy Kebobs or a box of Bertie Bott's Flavor Beans fresh from the Potterverse.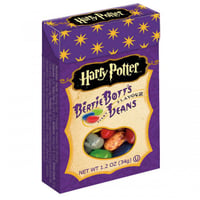 But you can never go wrong with the classics like Pop Rocks or Hubba Bubba Bubble Tape!
Fidget Frenzy
Fidget tools like Fidget Spinners are widely used and growing in popularity among kids and adults. With such a wide selection of fidget devices to choose from Scholar's Choice can help your loot bags stand out in the birthday crowd.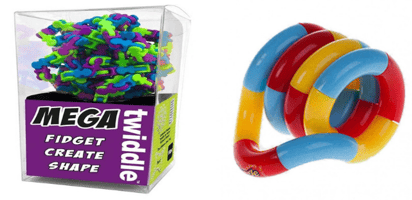 Fidgets like the MEGA twiddle (left) and the Tangle Jr. (right) are great fidget tools to include in your loot bag.
A Collectible Surprise
From figures to plushies, kids love to hunt and discover all the different toys in this special batch of collectible toys. Discovery collectibles like Pikmi Pops (left) and Treasure X (right) make loot bags even more fun by adding an element of surprise. So whether your party goers like a POP of confetti or to dig for pirate gold, you will be able to make sure the fun carries on well beyond the party!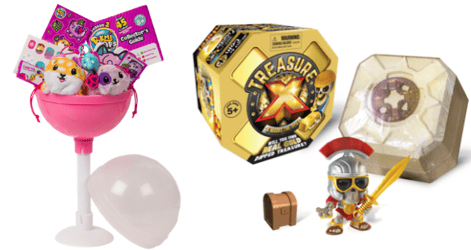 Make it Your Own
Your loot bags aren't going to be the best just because they are filled with the greatest toys and treats Scholar's Choice has to offer. With some creativity, and a little bit of crafting supplies you can make a loot bag that will truly awe your guests. We scoured Pinterest and here are some of our favourite loot bag ideas!