Are you always running out for a last minute birthday gift? Hunting through stores trying to find something fun and exciting? No worries, we have you covered! Here are some of our top picks for the newest, high demand toys for Fall 2018.
Kids love Lego, and so do parents. Lego's are a classic creative toy that has grow over the years to become a pop culture phenomenon with sets featuring popular films, TV and more.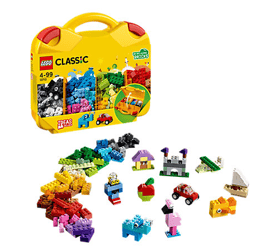 Beginner kits like the Classic Creative Suitcase are a great place to start a child's relationship with Lego. Kids can create, play and pack their Lego's neatly away with this smart and convenient suitcase. Featuring a selection of brightly colored LEGO building bricks, the Creative Suitcase includes bricks, eyes, wheels and shapes for building any Lego creation you child can think of.
Great for: Creativity, Fine Motor Skills, Problem Solving
Globber
Globber Scooters have spent the last 4 years creating innovative new scooters for kids around the world. Featuring a variety of designs for kids of all ages, Globbers aim to improve mobility and increase coordination and balance. Globber systems are great for kids from 1 to 6 and even offer adjustable systems that can grow with your kids.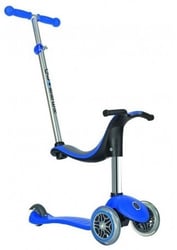 The Evo 4 in 1 Scooter is a great system that has 4 possible configurations and is suitable for kids as young as 1 year old.
Great for: Improving Movement and Walking Skills, Balance
Perfect for imaginative play, Calico Critters are the cutest animals you will ever see! They offer irresistible imaginative play and quality craftsmanship.

The Grand Department Store is a gorgeous addition, or beginning, of any Calico Critter Town with it's fancy decorations and engravings. This all-in-one gift set comes with all the contents of the Grand Department Store, Boutique Fashion Set, Cosmetic Beauty Set, Fashion Showcase Set, Chocolate Lounge, and Town Girl Series Hopscotch Rabbit.
Great for: Pretend Play, Social Development
This exciting 2-player gaming set comes with a pair of Laser X Blasters and sensors. This a real life laser gaming experience promotes health, independent play as kids compete for the highest score.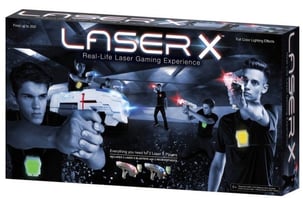 The set includes everything you need for a 2 player experience. The game allows players to chose between 2 different game modes and a neutral mode mode for non competitive play. The Laser X keeps track of shots and hits for players and uses an interactive voice coach to help players improve their game!
Great for: Active Play, Hand Eye Co-ordination, Critical Thinking, Social Skills
There's been a cat-astrophe! Tangled yarn and a missing bird... which of the six furry fiends was responsible for each Cat Crime?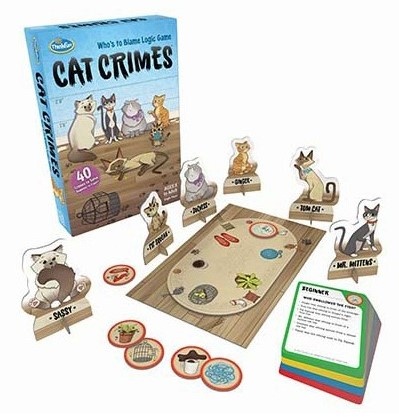 In this who's to blame logic game players try to find which felonious feline committed the crimes! With a little problem solving you'll be able to use paw prints, toy placement and other clues to figure out exactly where each Cat was sitting at the time of the crime. So put your detective cap on and grab your big magnifying glass and lets catch these cats!
Great for: Problem solving skills, Discover Play, Memory
Slime is a great craft and activity that helps kids learn about how materials can react when combined. Once it's made, kids have a cool new toy that can be used as a great sensory device.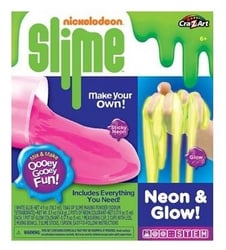 Cra-Z-Art's Nickelodeon Glow & Neon Slime kit includes all of the ingredients needed for kids to make their own version of the network's iconic goo. Mix and make oooey, gooey fun right in your home!
Great for: Discovery Play, Science Fun, Sensory Device, Communication and Following Directions
X marks the spot for a hunt like no other! Search for REAL Gold dipped treasure through 10 levels of adventure! Treasure X is the ultimate surprise-reveal collectible with a multi layered reveal process, cool figures, and the chance to find REAL treasure!
Kids get to rip, fizz and chip the block away to reveal the layers and discover the secrets hidden within! Dig into the Adventure Pack and journey through each level to find a collectible figure and possibly even uncover the greatest treasure – REAL GOLD!
Great For: Discovery Play, Problem Solving, Social Skills