It is always a good idea to have a few fun new games on hand for those rainy or snowy Canadian days when you and the kids just cannot go outside.
Scholar's Choice has you covered with our new list of quality educational games that the children in your care will want to return to again and again. Not only is playing games a great way to spend time, they can also be essential in building valuable learning skills. Games satisfy children's competitive desires and the urge to master new skills and concepts, including:
number and shape recognition
grouping
counting
letter recognition and reading
visual perception and colour recognition
fine and gross motor skills
Board games can also teach important social skills such as verbal communication, sharing, taking turns, patience, and cooperation.
Here are some of our favourite new games that the kids will want to play again and again:
Kids will love filling their shopping cart with groceries just like their parents do in this fun memory game that will help build their French skills.
This fun and challenging matching game gives children multiple ways to learn and play. Children can match uppercase and lowercase letters as they put the acorns together, plus play hide-and-seek by finding a surprise inside each acorn. The object they find begins with the letter sound on the acorn. Colors correspond to letters, and little learners can even practice making words, learning their ABCs, beginning sounds, and more!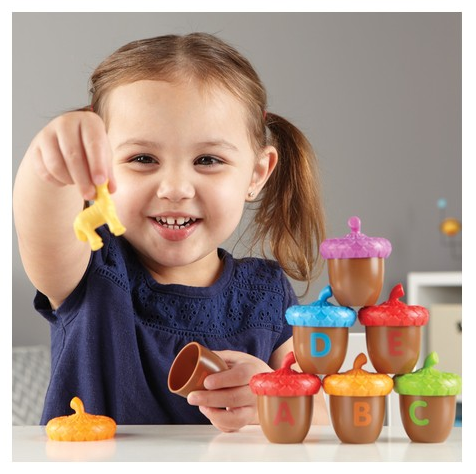 A classic game, with a new twist! Spin, flick, and slide your marble up the ladders, down the snakes, and be the first to reach home.
Take turns attempting to connect a pipe from your starting point to the end. Sound easy? Everyone else is trying to do the same thing at the same time! Pipes will crisscross and intersect all over the board, making this brightly colored game a challenge for young and old.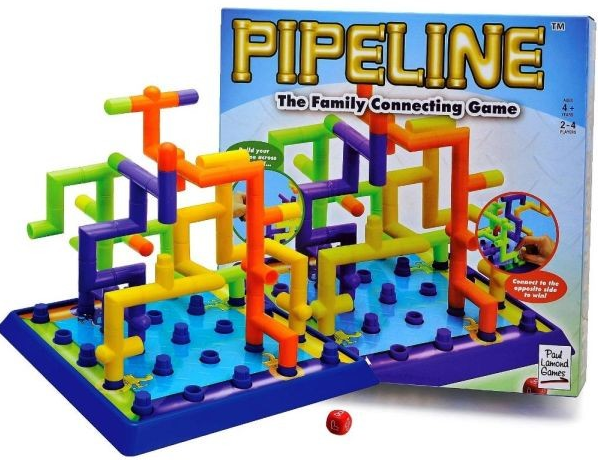 Players experience frantic fun in this race against the clock. Using eagle eyes and nimble fingers, spot and find matching playing pieces before your opponents. Differing difficulty levels makes this a great choice for all ages!