Enrollment in French Immersion programs continues to rise across all of Canada, so it is no wonder that both parents and grandparents are very interested in playing French games with their youngsters. There are many fun French games we carry here at Scholar's Choice that just fly off the shelves, so we thought--why not share this information with you?
Here are the best selling French Games right now, according to you!
1. Letter Games/Jeux de Lettres by Ravensburger (Ages 5+)
So many great games in one box! Kids will build crosswords, find hidden words, and even decode mystery words. Children become more familiar with letters as they play with them, which gradually prepares them for the acquisition of reading. Have fun with your grandkids as you teach them early spelling concepts.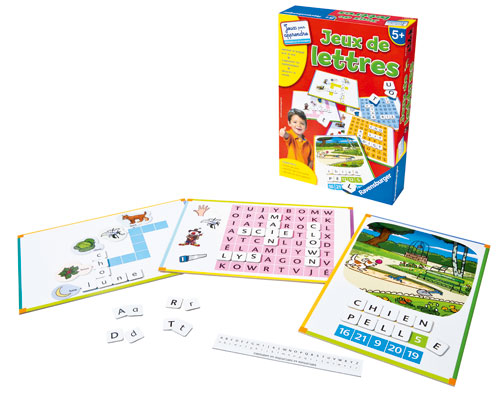 Designed in France, this adorable book-shaped box is perfect for at home play or taking it on-the-go because of its fun magnetic design. Kids place a picture card on the open Magnetibook cover, then find the letter tiles to spell out the matching word. Kids can grab a few pictures and spell out a phrase, or use the letters without any rules to make their own funny words and phrases. Store and sort all the Magnetibook pieces in the different compartments and easily stash the game on the bookshelf for next time!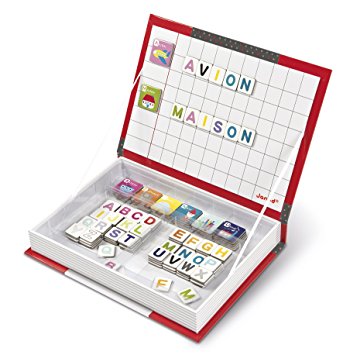 3. Sounds & Rhymes/Sons & Rimes by Ravensburger (Ages 4+)
Sound recognition is an indispensable step in learning to read. In this game with colorful illustrations, the child has fun with the phonology (sounds) of words. There are several game modes to provide a variety of fun ways to play. Thanks to a clever cache system, the child manipulates the cards and only discovers the right answers at the end. This game promotes the identification of sounds and rhymes and their association with spellings.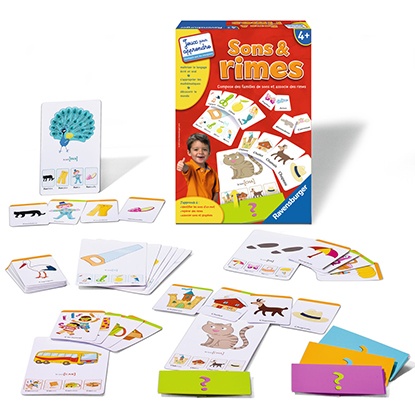 This game is a great way to learn French words relating to 8 different themes: school, body parts, telling time, shapes and colors, addition and subtraction, opposites, animals, and the alphabet. Kids match words with images with two wands that light up a central green light to let them know when they have made a match.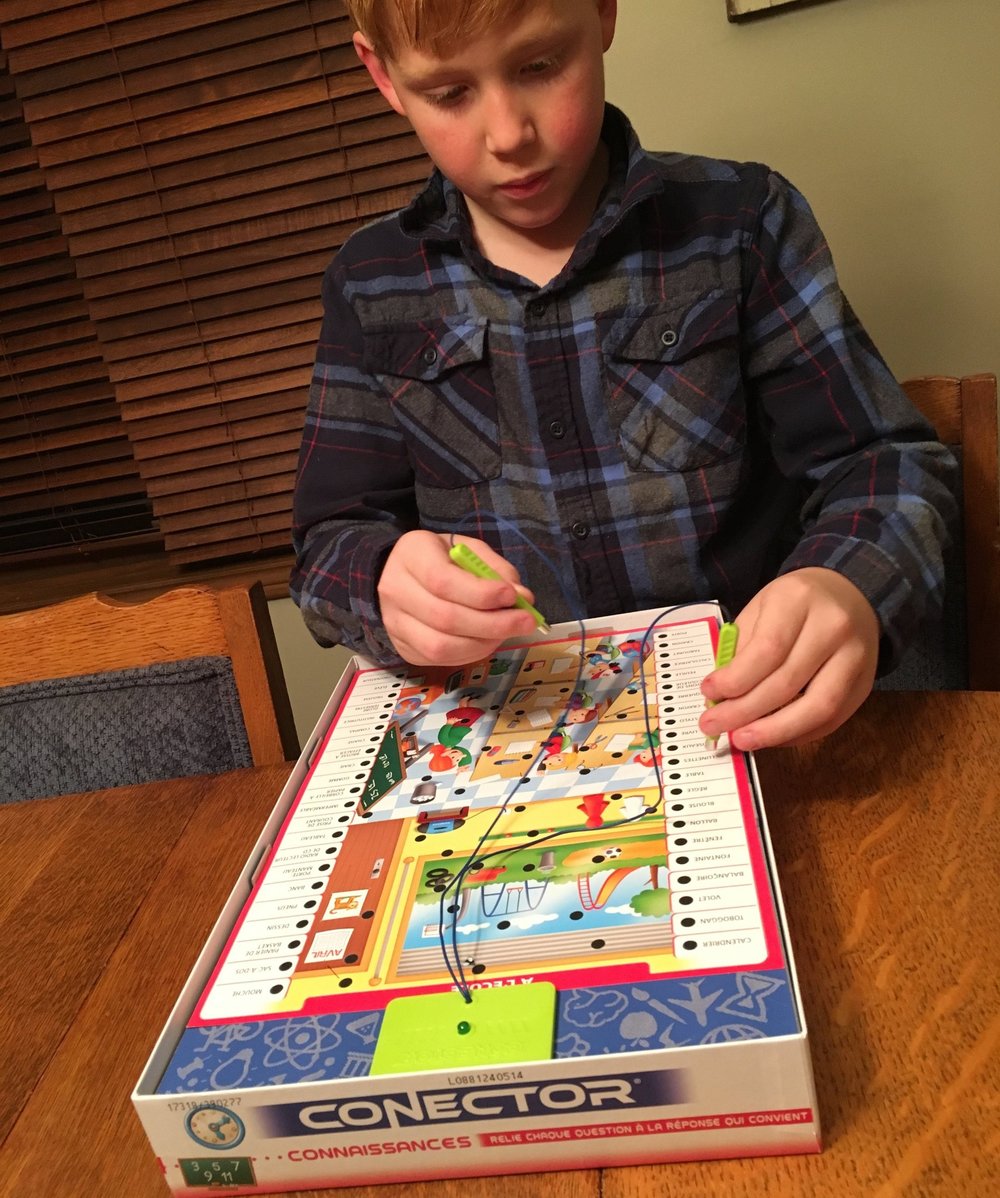 This colorful set of puzzle cards provides children with a great introduction to First Words in three languages. Kids will learn English, French, and Spanish by match two pieces together to complete the puzzle. This is such a fun way to learn about first words in new languages! Contains 30 two-piece puzzles cards.
6. First Words/Premiers Mots by Ravensburger (Ages 4+)
These cards combine the fun of puzzles with French words to help your grandchildren build upon their language skills. There are multiple activities that can be played alone or with others, and the self-correcting cutting of the puzzle cards allow the child to check their own answers. This game promotes understanding of word formation and the recognition of phonemes.