Jigsaw puzzles are great for people of all ages. They help puzzlers develop and improve their cognitive skills and have also been proven to improve memory. Puzzles are even known for their power to help the brain produce the neurotransmitter dopamine, the chemical that affects your emotions, movements, and your sensations of pleasure and pain.

But have you ever found yourself standing, staring at a puzzle wondering… what now? Here are some tips for how you can become a pro level puzzler!
Have a plan
One of the most important considerations before starting a puzzle is, what is your puzzle goal? Are you puzzling for fun with one of your favourite puzzles, or are you planning on turning your puzzle into a hanging master piece? This will greatly affect the set up of your puzzling space. If you are going to make your puzzle a permanent fixture you should cover your work space with old newspaper or magazines. This will prevent you from having to move the puzzle to a place it can be glued once its complete.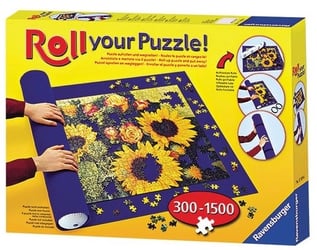 If you're planning on working on your puzzle over multiple days, the Roll Your Puzzle mat by Ravensburger can help you store your puzzle easily out of the way. Simply build your puzzle on the mat and roll it up at the end of each session for a quick clean up!
Get comfortable!
Puzzles can take a long time so it's important to be comfortable while you work. If you plan on puzzling all night make sure you have a sturdy table top and comfy seat that is easy to move around in. This can help improve movement and reduce the stretch and strain you put on your body as you work.
Sort! Sort! SORT!
Sorting your puzzle is one of the most pro puzzling moves you can keep up your sleeve. This can help not only organize your pieces, but your puzzle strategy as well. Do you like to start with the edge or do you identify a key area to begin? No matter what your strategy, keeping your pieces separate is a pro level move to make sure you're never hunting for that last corner piece. Sorting trays are perfect for keeping your pieces separated by shape and colour.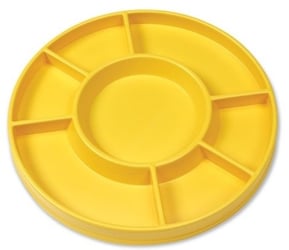 Make sure all of your pieces are flipped over so you can see the picture side of all pieces. This will help you to improve your sorting as you can begin to separate like-pieces. Keep all your similar interior pieces together that you can. For example, all the house pieces are separate from all the fence and yard pieces.
Some Assembly Required
Now that your pieces are sorted it's time to put your masterpiece together. A common strategy in puzzling is to focus on the edges, letting you work from the outside in. However, some puzzlers do prefer to work in sections, finding corner stone pieces that help them build key puzzle sections. For example, the mirror in the Sister's Space 200 pc. puzzle is a central part that is easy to identify. This allows you to work on smaller portions of the puzzle, then find the pieces that link the key areas together.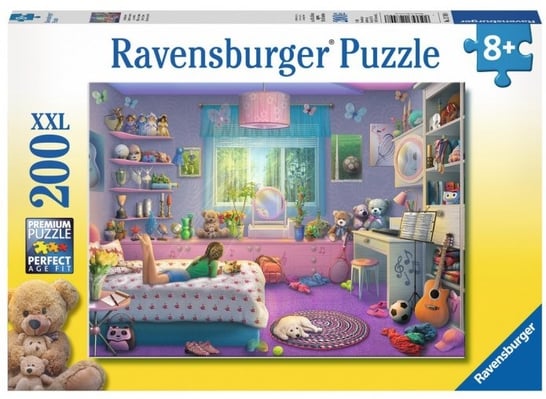 Another handy strategy is to try and visualize the negative space of the puzzle. This can be a great way of locating specific pieces as it directly focuses on the knobs and holes of the puzzle. Some of the greatest negative space puzzlers can even do their puzzles upside down.
After Puzzle!
Completed puzzles are a sight to behold. They are a representation of a lot of time and hard work, so why not show them off? Puzzle Conserver is an easy to use method of gluing your puzzle together once complete. Simply use the soft sponge applicator to apply and spread the glue around your puzzle, locking every piece in place. Once the glue has dried you puzzle is ready for hanging or add that extra flair by having your puzzle framed for hanging!

The Ultimate Puzzle Accessory
Sort it, puzzle it, and store it in Ravensburger's Puzzle Store! This all in one puzzle accessory is perfect for puzzles up to 1000 pieces. The Puzzle Store contains built in storage compartments that seal when closed so your pieces won't get mixed up. Take your puzzles game to the next level!